Cold rooms are commonly used in the food industries for preparation or storage. They help to keep food at the right temperature to stop it from spoiling, which could otherwise become a health and safety hazard and make people ill. This is really important and regulations are in place to ensure food manufacturers have the right storage equipment available to keep products fresh and safe to eat. Cold rooms may also be used in pharmaceutical, scientific or medicinal environments.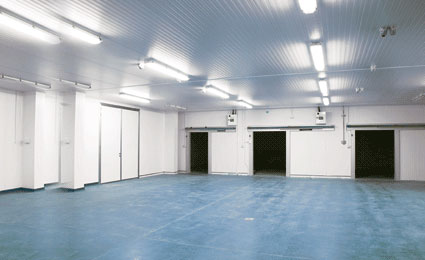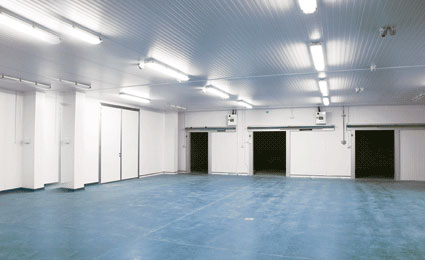 There are many cold room suppliers to choose from, so it should be easy to find exactly what you are looking for. If not, then bespoke options are often available, therefore you can create the perfect cold room for your needs. Suppliers often stock spare parts, which is ideal if you need to replace something at a later date and saves you looking around for a company to provide this. They may also sell shelving, doors and accessories, which can be useful. They might even be able to supply installation and management services at an extra cost, if this is required, or installation may be included in the price of the product.
Use an internet search engine to seek out local cold room suppliers and compare them against one another in terms of quality, service and price. Find the best value for money, but cheapest does not always mean the best as the product should meet your expectations. Ask any question you have and visit their website and show room to see the cold rooms in person if you need to. Seek out recommendations from other businesses or view testimonials from past clients to get a clear idea of what a supplier is like.
There are many different types of cold rooms available and each has a different use. Walk in cold rooms are common and provide easy access. Portable versions can be moved around from one location to another for greater flexibility. Modular cold rooms are for business use and can be easily assembled. The walls, floor and ceiling often lock together and can come in a range of different sizes. The material used is hygienic and easy to clean, which is important in an environment containing food. Such rooms can have the temperature set for the specific need in mind, whether it's simply chilling or a freezing is required. A chiller setting may be used for vegetables, dairy and prepared meals, while medium is common for fresh meat and fish. A freeze setting is useful for frozen goods and can increase the shelf life of a product. Combi cold rooms can combine different temperature settings into one room for added convenience, which saves the need of purchasing separate cold rooms.