New Homeowner
Are you a new homeowner or are you looking to give your home a makeover? Decorating your home with home improvement accessories can be very fun. Depending on the size of your home, you will have several rooms that you can decorate and accessorize. Some people like to keep the theme of their home the same, while others like to change themes from room to room. If you have children, decorating their rooms based on their favorite colors or their favorite animated characters are popular choices. It is your home, you can get as creative as you like. Another option is hiring an interior decorator to help you add personal touches.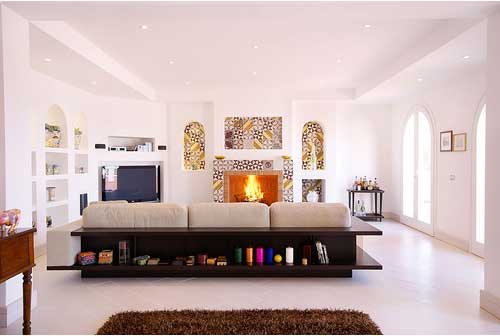 Focus on One Room at a Time
When you are decorating your home, it is a good idea to focus on one room at a time. Be sure to color coordinate your accessories to the main furniture pieces in each room. Keep in mind the color of the carpeting or flooring as well as the color of the walls or the wallpaper in the room. You want to choose home accessories that accentuate, define, and improve the look and feel of each room. You do not want to throw a bunch of items you like into a room that you like individually, but do not look right in a room. Sometimes less is more, and sometimes more can look incredible if placed properly in a room.
The Bathroom
Bathroom accessories manufacturers offer a wide variety of options for every bathroom in your home. Go for children themed accessories for your kid's bathroom and choose more sophisticated accessories for the guest bathroom and for the master bathroom. Pick bathroom mats, pictures to hang on the wall, soap dishes and more. Take your time and pick the best accessories that fit your style. There is no right or wrong choice, only the accessories that make your bathroom and home, feel like home.
Personal Touches
You will want to decorate your living room, dining room, and bedrooms with personal touches because those are the rooms you spend the most time in. Do not put too many red colored accessories in your bedroom. Red is an active color and can make your sleep restless. On that same token, do not put too many reds, yellows, or oranges in your kitchen. Those colors actually make people hungry and make people eat more.
Decorating the Outside of Your Home
When it comes to home accessories for the outside of your home, you want to choose items that are durable in various weather conditions. You do not want to choose items that can get ruined in the rain or in direct sunlight.