Gamers tend to develop an addiction for escape room games primarily because each escape room game offers something new to game addicts. Game developers design and develop these games based on unique themes.
Each theme has new concepts and new elements to track or identify. This uniqueness adds to the surprise element which is a delight for gamers because the only thing they despise is monotony. With new themed escape room games round the corner, you can be rest assured that gamers will never be bored.
However, there is a diverse range of gamers who have different attributes and the coming together of these different attributes make for a winning team. Let us spot these attributes that will make you say "that's me!"
Aggressive
An aggressive player wants things to get solved immediately and pushes everybody constantly to look for clues, think and think harder. The psychology of an aggressive escape room game player is to look for the escape route immediately. They will look for clues frantically sometimes giving you a panic stricken feel. They will bring down the roof at any cost to escape as the clock continues to tick.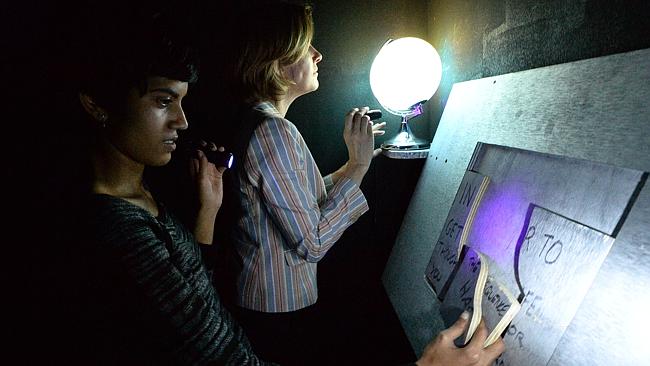 Competitive
These players are fiercely competitive and motivate the entire team to lead no matter what. They have an immaculate sense of confidence on the team that the team will make it to the top. They also spread out this same feeling towards their team members as well.  This competitive nature gradually shifts towards being swifter in terms of searching for clues and thinking of their underlying meaning.
Over-Thinker
These are players who think too much or rather way too much in between the lines. For instance, if the paint on the wall is white, it is just that. They end up pondering about the clue that the colour white might signify. These players need to be tamed by team members because this nature might not click all the while the game are on.
Over-Looker
They are the ones who compliment the over thinkers extremely well. But this nature might also lead to missing out on some extremely important clues. So keep a tab on this nature to assess whether the pointers that you are dismissing are correct. Over lookers are under the impression that objects or motifs that pop out or are the clues while the rest of it are just kept there.
Observer
Keen observers are the priceless gems of your time because they keep their cool constantly and observe all minute details to come out with an escape route. They are more into looking for new room escape games because they get the scope to observe new things and plan the rest of the game. They are great in giving the rest of the team members the right tactic to come out clean with an escape route within a stipulated time frame.
Each team is led by a leader and it is important for every leader to spot these traits in their team in order to come up with a team that is unbeatable.