From upstreet mega malls that line Malaysia to street stalls of Petaling street, Kuala Lumpur is shopaholic's dream destination. But if you wish to find the best bargain and are in town for some days, deciding from where to start can be tedious. Here's a look at top 5 places to shop at Kuala Lumpur.
The Curve
The curve is considered as one of the most family friendly mall in town. What makes this mall popular among expats is- its ambiance, indoor/outdoor layout, range of al fresco dining option and pedestrian walkways. That explains why it remains decked on the weekends with parents pushing strollers.  Plethora of brands is available.
Food: Here almost every kind of Malaysian food is available, including branches of Pappa Rich, Little Penang Cafe and Secret recipe.
Address: 6 Jalan PJU 7/3, Mutiara Damansara, Petaling Jaya, Selangor; +60 (0)3 7710 6868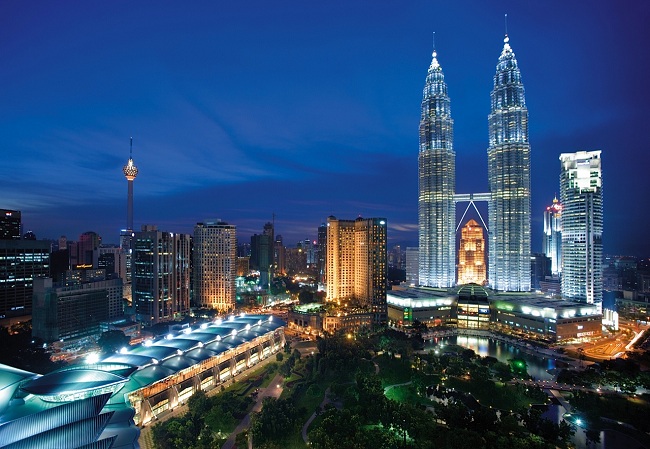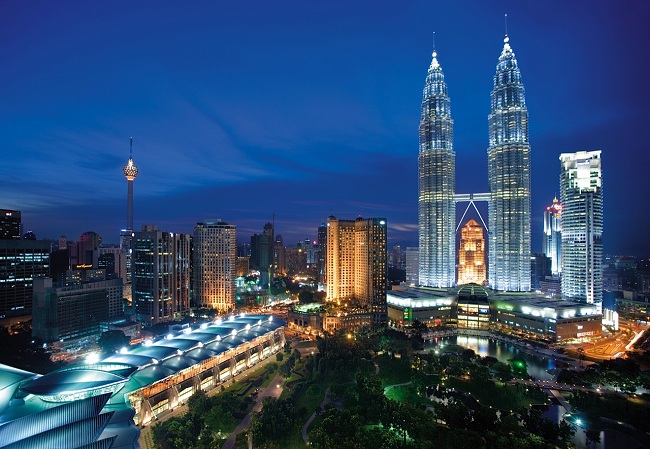 Mid Valley Megamall
Mid Valley Megamall, commenced its operations in the year of 1999, and it is one of the world's largest shopping complexes, though it doesn't stand as tall as Bukit Bintang malls in terms of luxury, but it is one of the most sought after mall because there is something for everyone's taste and budget. Along with a huge array of stores and restaurants, 18 screen Cineplex, large Metrojaya and Aeon department stores and exhibition centre is available.
Food: there are two food courts available here, but those who are seeking for cheap and authentic Malaysian food, head to Oasis on the second floor. If you really want to get upmarket or luxurious feel, stroll across the connecting passageway to the Gardens Mall.
Address: Mid Valley Megamall, Mid Valley City, Lingkaran Syed Putra, Kuala Lumpur; +60 (0)3 2938 3333
Berjaya Times Square
After New York, Hong Kong, now it's Kuala Lumpur displaying its latest technology products. It is also called as Southeast Asia's shopping capital. The highlights of this mall include indoor theme park, split between adult and kid only rides, a Taipei style market on the third floor, neon illumination manholes, the grand musical stairs, food stalls, make you feel royal. All this and much more is, available at world's ninth largest building in terms of floor space. Malaysia Escort recommends you to head to this mall to make your shopping experience little bit unique.
Address: Berjaya Times Square, 1 Jalan Imbi, Kuala Lumpur; +60 (0)3 2117 3111
Petaling Street Market
Want to buy artsy version of Rolex or branded T-shirts at pocket friendly rates? Well, sounds little cheesy, but Petaling Street market offers them all. Located at the heart of Kuala Lumpur's Chinatown, this street buzzes with life. The main highlight of this street is here the tourists can buy trinkets, T-shirts, electronics and DVD's. Apart from that, here you can enjoy local foods like asam laksa, Hainan Chicken rice and mee goring.  What makes this place really astounding is eating on the plastic stools.
Address:Petaling Street Market, Jalan Petaling, Kuala Lumpur; +60 (0)3 9235 4800
Suria KLCC- For those who are fond of skyline punctuated malls, Suria KLCC is one among them. Located at the foot of Petronas Twin Tower, this six-storey mall houses some of the international brands including branches of Parkson Isetan, Cold Storage, Marks and Spencer, etc. Apart from that this mall has a 12 screen movie theatre, an art gallery, Malaysia's first and foremost concert hall, an ocenarium and science discovery centre.  This mall is kid friendly and has water fountains and two-acre playground. Now this is a delight!
Address: Kuala Lumpur City Centre, Kuala Lumpur; +60 (0)3 2382 2828
Pavilion Kuala Lumpur
Pavilion is an upscale megamarket that houses over 450 stores.  Starting from international brands to mid market labels to local designer boutiques, everything is available.  The place is known for providing fine quality dining and shopping experience. Here you can savour Indian, Lebanese and Malaysian food.
Located at the Bulkit Bintang, it is surely the winner in terms of luxury
Address:Pavilion Kuala Lumpur, 168 Jalan Bukit Bintang, Kuala Lumpur; +60 (0)3 2118 8833
Aside from these mega malls, there is large independent boutique available here where you can find local, unconventional labels. Well, at Kuala Lumpur we guarantee you bargain friendly apparels, culinary offerings to accommodate everyone's taste.