A compensation lawyer – a general term that covers both a compensation solicitor and barrister – is usually the first person you'll go to with a legal problem. You'll have probably never met this person before, and so you're going to be putting your trust in somebody based on their experience and their qualifications.
So what qualifications should compensation lawyers hold?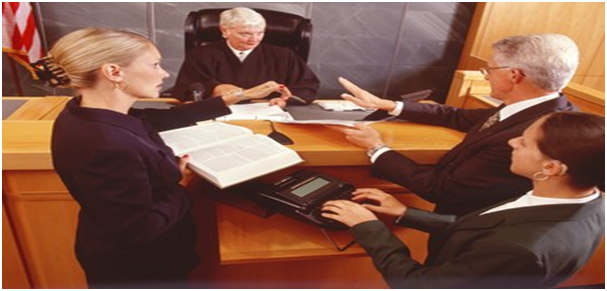 Roll of Solicitors
First of all, it is a criminal offence for somebody to call themselves a solicitor or lawyer if they are not on the 'roll of solicitors'. The 'roll of solicitors' is managed by the Solicitors Regulation Authority. All genuine solicitors will be listed on this and will be able to provide you with a unique roll number, or SRA ID number, at your request to verify their legality.
Degrees and Professional Qualifications
Many compensation lawyers have law degrees – LLB (Hons). However, a law degree is not mandatory to be a lawyer. Many lawyers have non-law degrees, such as BA (Hons) and BSC (Hons) or a higher education qualification such as Master of Arts or Master of Science.
To qualify as lawyer after the completion of a LLB (Hons) degree, a 1-year course called the Legal Practice Course (LPC) must be completed, followed by a two-year training contract in a lawyer's firm, government establishment or the CPS (The Crown Prosecution Service).
To qualify as a lawyer with a non-law degree, the person has to undertake the Graduate Diploma in Law (GDL), followed by the Legal Practice Course (LPC) and the two-year training.
It will take a minimum of 6 years for somebody to become a qualified lawyer; this is often 7 years for those who take time out to enjoy further studies.
Experience
With qualifications out of the way, the next consideration you will need to make – if you are weighing up compensation lawyers – is experience. It is important to consider at this stage that the age of a lawyer does not always determine his or hers experience – due to the nature of the industry, a 30-year-old lawyer can be just as experienced as a 50-year-old lawyer.
If you are the victim of a personal injury and wish to discuss your case with a lawyer, it's important to choose a law firm that specializes in your type of case – road traffic accidents, work accidents, slips, trips and falls and industrial accidents are usually covered by such law firms. This way, you'll have the benefit of a qualified, highly experienced injury lawyer.
At UK Claim Lawyers, we can select the best solicitor for you according to your case.Visit us to find out more today, or give us a call on free phone 0800 157 1438.