If you are looking for a mid range but interesting design Android tablet then Huawei MediaPad M1 could be perfect for you. It is an 8 inches tablet but features pretty nice design and configuration enough for daily use.
In Huawei MediaPad M1 8.0 installed IPS display diagonal of 8.0″, its resolution is 1280 × 800, and the density of 188 pixels per inch resolution is not the most significant wild today, but the individual pixels in the eyes do not rush and reading is comfortable at its display. The screen of Huawei MediaPad M1 8.0 has very good color range, it is certainly not ideal, as the white color, for example, a little goes a warm tone, but overall the picture is pleasing to the eye, by the way, it should be noted that the temperature of the display can be adjusted directly in the settings. Viewing angles are also pleased, but with a strong inclination picture loses saturation. Stock brightness of the display is not the biggest, at minimum night eyes are not strained, but at maximum brightness image to see the sunlight on the street will be difficult.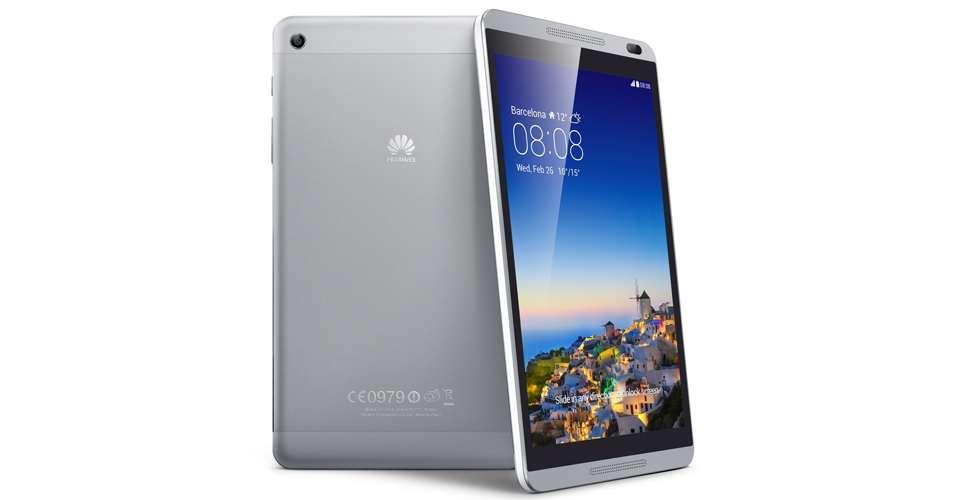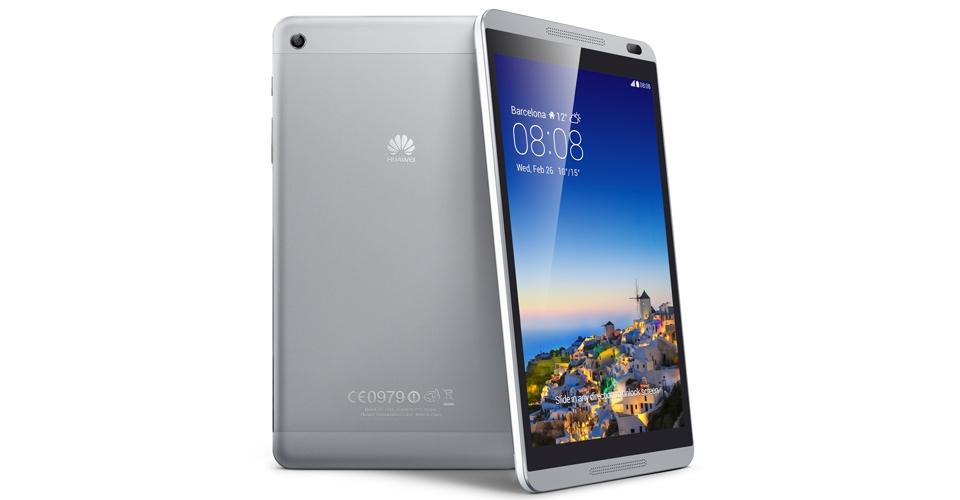 Front stereo speaker of Huawei MediaPad M1 ensure pleasant sounding and justify the name of the model. With such audio quality and loudness, consumption of content from this device is a great pleasure. The speakers are very loud, at the maximum level sound quality is nice and detailed. The speakers emit a very nice stereo that helps more to dive into your favorite song, movie or game. Thanks to good design, the use of the tablet in landscape dynamics do not overlap in the hand, because with them there is a large enough space for your fingers.
At the core of tablet is a processor HiSilicon Kirin 910, consisting of four core Cortex-A9 with 1.6 GHz, with the schedule meets the accelerator Mali 450-MP4. RAM in the device only 1 GB is usually freely about 200-300 MB of internal memory can be 8 or 16 GB and expandable by microSD cards up to 32GB. The menu and tablet applications behave strangely enough, at one time worked flawlessly, and the other allows itself to make childish mistakes type, when flipping pages menu or curtain call notifications. Sometimes the tablet slow or not correctly handle touch, give a concrete example, when cleaning the multitasking menu, the touchpad can recognize both touch and swipe instead of that deleted from the application, it opens it. Such flaws are annoying and spoil the experience of operation.
In games there is no problem, on their graphics settings frame loss and brakes did not occur. It should be noted that the device even under heavy loads almost not heated. The overall performance is nice but you can't expect all time flawless performance in this price range. But soon there we would see high-end tablet from the Huawei, of course price would not be cheaper but you expect lower than upcoming HTC One M10 from HTC.