Finding a perfect hosting solution for your newly created website is usually a difficult task owing to a number of choices available. Whether to go for shared, managed or a dedicated hosting is often the most critical of all questions for web owners. Well, if you're a newbie to the online business world and are having a small to-medium sized business with high aims, you'd better go for managed hosting. Why? There are solid reasons for that. But before we delve further into the topic, take a look at  Managed Hosting Reviews to get to know a bit more about managed hosting.
Difference between Managed and Dedicated Hosting
It is important to know the difference so that you could make an informed decision. Managed hosting and dedicated hosting are not much different except for a few things. In both types of hosting, the client rents out a server from the hosting service provider for running his website alone. However, in managed hosting the hosting provider manages your website along with giving you a server for your website. It takes care of all the maintenance and security related issues. In dedicated hosting, on the other hand, the web owner is responsible for server configuration and alleviating any network related problem, in case it occurs.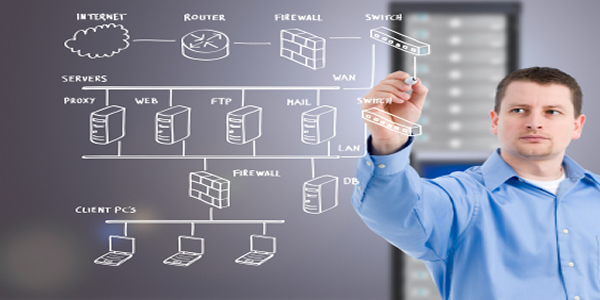 Benefits for Choosing Managed Hosting
1. Convenience
With managed hosting, you have absolutely nothing to worry about regarding web administration. A team of skilled and professional people at the hosting company will manage your website efficiently, round the clock, to ensure you enjoy a great uptime. They keep scanning the servers at regular intervals to make sure no uncalled irregularity pops up. They detect and fix the issue right there and then, before it starts getting worse.
2. Money savvy
If you were to look after all these web management matters yourself, you would definitely have to hire some IT experts, DBAs or get help of webmasters and pay them consequently. Network issues require some technical expertise and they can't be handled without some expert knowledge at hand. So, by having a managed hosting plan, you actually save yourself time, effort and money which you can then utilize to enhance your business.
3. Security Features
Managed hosting comes up with maximum security and backup features which are highly important for the growing businesses. Spam filtering, software firewall configuration, virus scanning and even OS updates are ensured by the Managed hosting service providers.
Content Marketing Service is quickly becoming the norm, and that's a good thing. (Imagine a web full of engaging, resourceful content instead of spam, pop-up ads, and cat videos!) But if your content isn't producing the results you expected.worthy of distributing relevant and consistent content, which is a source of the latest information on your website content marketing service, content marketing  will increase your revenues based on content on your webpage and sharing of content to the multiple customers. content marketing  is still developing in our continent. content marketing doesn't mean running a blog, It is a technique  creation and sharing of content for the purpose of promoting a business.
A Managed Hosting Plan
While managed hosting plans are relatively expensive than the shared hosting but given the amount of convenience managed hosting offers, the cost doesn't seem to bother much. However, if you still want to save up a few bucks, you can choose between fully and partially managed hosting; the latter being relatively inexpensive than the former. Fully managed hosting, as the name is self explanatory, doesn't require you to worry about a single management issue and give you full tech support; while in partially managed hosting plan you get to look after the monitoring matters yourself and also have to troubleshoot network related issues on your own.