You only get one chance to make a first impression, and that includes your home. When inviting guests into your home, or if you are trying to sell, the first areas people will look at are the front door or porch, and then the hallway. This is usually the most overlooked room for many people, so we want to share some tips to brighten your hallway.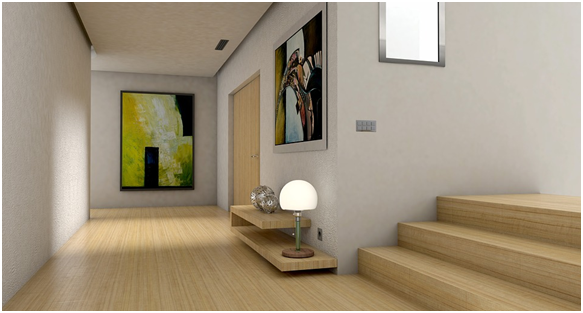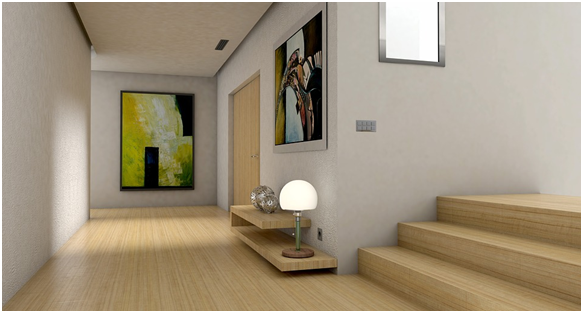 Light up your hall

Many hallways are small or narrow spaces, which can be dark. Putting spotlights above the door can lighten it tremendously. You can also use a mirror on one side of the hall to create the impression of a bigger space.
Declutter your space
The hall can also be a dumping ground for bags, coats and shoes. Put up a coat rack and shoe rack, to make it look tidier and declutter the hall. A small table, bunch of fresh flowers, a couple of bright prints and candles can work wonders as well.
Flawless floors

Hallways get the most traffic in your home, so you need a hardwearing floor, which is easy to clean, long-lasting and will not look worn out because of the number of times it is walked on. Wood works very well in halls, because it is easy to clean and very tough. Dark colours can add warmth to a large hallway, while smaller spaces will benefit from a a stripped, lighter wood. Engineered wood flooring is more resistant to moisture and heat, compared to solid hardwood floors. You can see some examples and different colours at http://www.woodfloorwarehouse.co.uk/engineered-wood-flooring.html.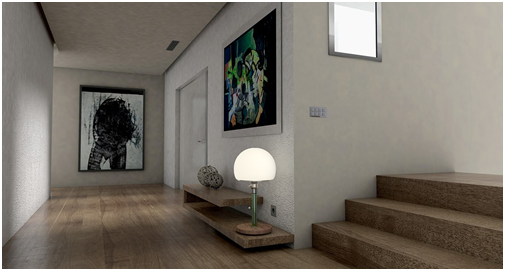 Getting the colour right

You can really make a statement when it comes to choosing the colour of your hall. Don't forget it will set the tone for the rest of the house, so make sure it is in keeping with your dining room or living room. It needs to create a flow with other downstairs rooms and complement the rooms which come off the hall. One tip is to use a complementary colour in a darker hue than in these rooms, as it will make them seem more airy and lighter when people step into them. If your hall is long and narrow, it will feel more spacious if the end wall is painted a darker shade than the side walls.